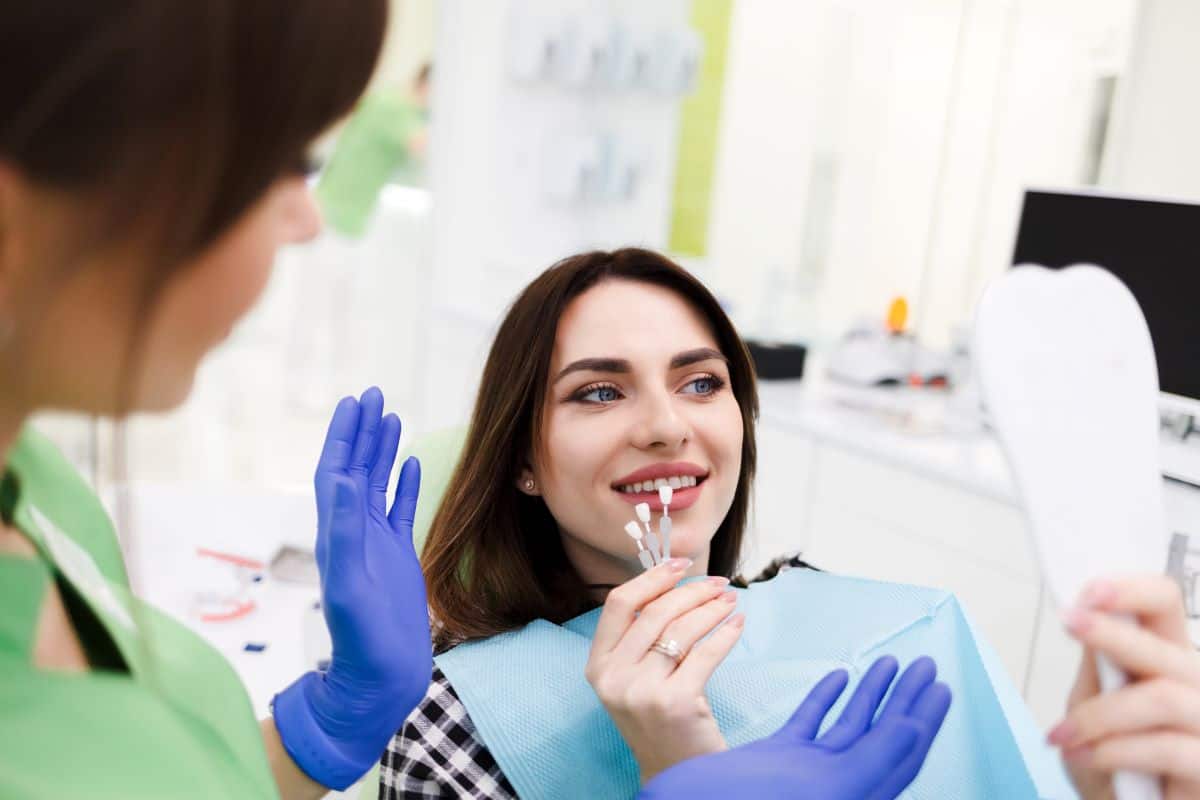 11 Dec

Are Veneers Worth It?- 5 Reasons You May Need Dental Veneers?
Are Veneers Worth It?- 5 Reasons You May Need Dental Veneers?
When it comes to improving the appearance of your teeth, dental veneers are a great option. Veneers are thin shells that are applied to the front surfaces of your teeth to correct and make changes to their shape, color, and size. They can make your smile look brighter, whiter, and more aesthetically pleasing. But is it worth the cost? Let's get a good understanding of what veneers are and then explore the five top reasons veneers may be right for you.
Define Veneers.
Veneers are thin, custom-made porcelain shells that go on the front of your teeth. With veneers, you won't have to worry about how it looks. They'll seamlessly blend in with the shape, size, and color of your natural teeth. This amazing treatment can not only enhance the look but also improve various aspects of your smile.
How Do You Benefit From Veneers?
If you're looking for a way to improve your smile without any invasive or time-consuming dental procedures, veneers are the ideal option. To prepare your tooth for the veneer, a good dental specialist will delicately remove only a small amount of enamel from its surface.
This will ensure that no long-term damage is done to your natural teeth.
Before applying the veneer to your tooth, the specialist will thoroughly cleanse and polish it to guarantee a stronger bond.
They'll also etch it for additional security and durability.
Once everything is set up, they'll assess its aesthetics as well as usability; making any changes necessary so that you get an optimal natural look and feel from your new veneer.

Top Five Reasons Dental Veneers Are Needed And Worth It.
It is no secret that small issues with your smile can be truly disheartening. Your grin is important and leaves a lasting impression on people who come across it. Even minor imperfections have the power to significantly affect your confidence, which is why addressing them should never be neglected.
Struggling with cosmetic dental issues can rob you of your self-confidence and make you hesitant to show off your smile.
That's where veneers come in! Veneers are the latest innovation in dentistry, think of them as makeup for your teeth that effectively hide both mild and moderate imperfections.
With this modern procedure, you can proudly flash a renewed beam without any hesitations or embarrassment.
If you're looking for a flexible and effective cosmetic dental solution, then look no further. These products are ideal to address all kinds of dental issues, including:
Awkward or uneven spacing and gaps
Chips or fractures
Disproportioned teeth
Mild to severe staining or discoloration
Tooth misalignment
Here Are the Top 5 Reasons Why You Need Veneers
Experience the confidence of having a smile that looks and feels like your own real teeth.
Veneers are designed to provide a stunning and natural-looking smile, masking any cosmetic dental flaws.
The design process is customized for each patient so that the veneer looks as close to their natural teeth as possible.
It creates an aesthetically pleasing but also functionally pleasing smile you can be proud of.
You can keep them a secret, no one will ever know you have them.
Since the size, color, and shape match that of your original teeth, veneers are a fantastic cosmetic option to hide any imperfections.
You won't be able to detect veneers from the rest thanks to their undetectable quality.
So revel in having an alluring grin without compromising its beauty.
You will have a bright smile.
For those looking to improve the color of their teeth, veneers are a popular choice.
Whether darkened teeth were caused by staining from coffees, teas, sodas, red wines or tobacco use, or even natural aging, porcelain veneers can correct these issues.
They can also provide enhanced stain resistance so your smile shines brighter for longer.
Strength and durability of veneers
Porcelain dental veneers are designed to be thin but preserve the integrity of your natural teeth, yet they remain strong and durable.
The composition of porcelain makes them chip- and crack-resistant, allowing you to protect your smile for years on end with ease.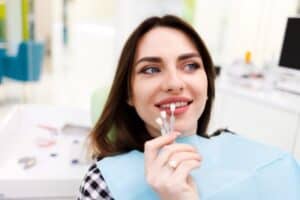 The long-lasting time of Veneers
Veneers are a great option for those looking to improve their smile. They are incredibly tough and resilient- when taken care of properly, veneers can last up to 15 years.
You don't need to do anything extra in terms of upkeep.
You need to just stick with your regular dental cleanings at your dental office
You will be able to enjoy the benefits of your new look for a long time. It is a safe, convenient, and cost-effective option.
Veneers are a very affordable choice for anyone who wants to enhance their smile without breaking the bank.
The process is also simple and painless, so you won't have to worry about any discomfort or long-term side effects.
What's more, thanks to modern technological advances, the procedure is much quicker and safer than ever before.
Will Veneers Be A Benefit To You?
Make your brightest smile a reality with cosmetic dentistry porcelain veneers. Quickly get rid of those pesky imperfections that you always wanted go, and show the world your new look.
Start this beautiful journey by scheduling an examination with a dental specialist who is sure to help you on the path toward achieving that dreamy grin.
During this first appointment, explain what improvements you want for attaining in your perfect smile.
After examining each tooth thoroughly, they can determine if the veneers are right for you.
If you desire a more dazzling smile, look no further than porcelain veneers.
With minimal effort, they can restore or enhance your teeth with amazing results! Porcelain veneers are a simple solution for anyone looking to achieve a beautiful grin in no time at all.
Stop dreaming and start smiling with confidence today.
At a top-notch dental practice, you will be attended to by an accomplished and certified staff of professionals.
They will be devoted to delivering extraordinary care.
With a good cosmetic dentist, your veneers will look stunning.
Do not wait any longer. Get your dental veneers now and show off the smile you've always wanted.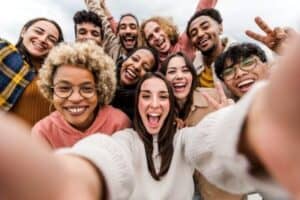 One Final Question, Do Veneer Treatments Hurt?
Veneers are relatively simple treatments, making them a painless experience for most people. After the anesthesia wears off there may be some minor discomfort but it will not last; once your veneers have been applied you won't even feel them at all. (Unlike with other orthodontic appliances.)
Although the cost of veneers may seem painful, it's important to remember that you are investing in a gorgeous smile for many years ahead.
Taking care of and preserving your dentures will keep them looking immaculate over time; making the expenditure worthwhile.
Don't let financials stand between you and happiness.
Make an educated decision today which could transform your life. With porcelain veneers, not only is there no reason to feel self-conscious about discolored or crooked teeth anymore. You will also be able to flaunt a stunning pearly white grin long into the future.
Conclusion
In conclusion, dental veneers are a reliable and long-lasting solution to achieve a whiter, brighter smile. Not only do they look natural, but they also enhance the structure of your smile and protect it from further damage. Veneers are easy to maintain and require minimal effort when it comes to upkeep. With porcelain veneers, you can have the perfect smile in a matter of weeks. Don't wait any longer and get your dental veneers now! You won't be disappointed with the results. With the right cosmetic dentist and a little bit of patience, you can achieve the smile of your dreams in no time at all.
Start smiling with confidence today. Get your dental veneers now. Visit a top-notch dental practice and get the smile you've always wanted. Achieve the perfect smile with porcelain veneers– contact a cosmetic dentist today.